TIG Welding Machine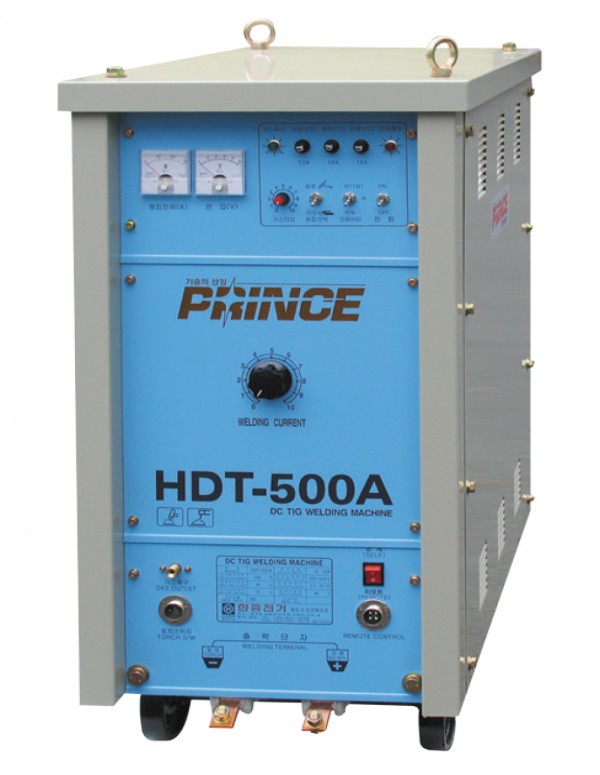 [ 3φ TIG용접기 ]
1. Comparing 1 phase TIG Welding Machine, 3 phase TIG Welding Machine can do welding in shortage of electricity capacity.
2. Can have a high welding quality with a good output waveform.
3. Showing an excellent performance in metal & nonmetal such as stainless, copper, titanium, mild steel except for aluminum & brass.
4. Can do remote control of 2nd current as user's request.
5. Having an excellent performance in generating high frequency and controlling Output Current when welding the area away from the body.
Model
SDW-300
SDW-400
SDW-500
Output Current A
20~300
25~400
30~500
Unloading Voltage V
70
72
72
Dimension (mm)
485(W) * 823(L) * 1,006(H)
485(W) * 823(L) * 1,036(H)
485(W) * 823(L) * 1,036(H)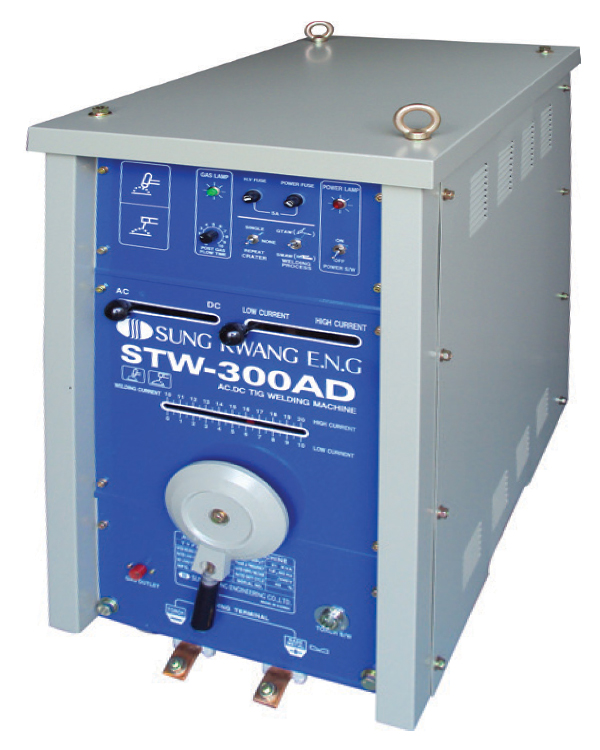 [ AC-DC 1 PHASE TIG ARC WELDING MACHINE ]
1. 1 phase TIG welding machine is for both AC & DC and being used in welding nonmetal such as Aluminum, brass and cast iron.
2. Can be used in AC and DC coating Arc welding.
3. Minimized a trouble rate of electronic control circuit to increase reliability.
4. Easy maintenance and inspection.
5. Current can be adjusted in wide range and full detail.
Model
STW-200
STW-300
STW-500
Output Current A
15~200
20~300
30~500
Unloading Voltage V
74
80
88
Dimension (mm)
365(W) * 540(L) * 720(H)
485(W) * 823(L) * 1,006(H)
485(W) * 823(L) * 1,036(H)