Arc Welding Machine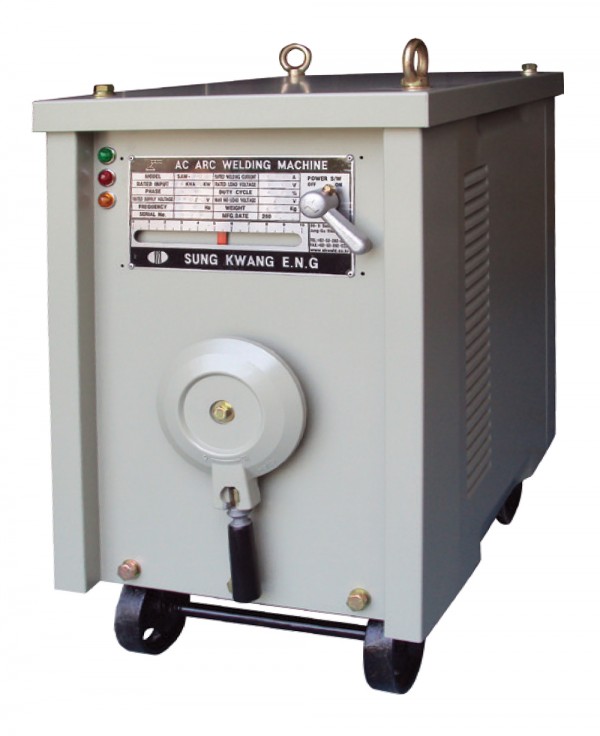 1. An insulation varnish for this machine is vacuum impregnated and specially insulated to have thermal resistance, moisture tolerance, durability and little noise and furthermore, it is very economical in power saving as unloading lose is little.
2. Bearing is used in transferring screw of reactor to have smooth rotation and it is easy to adjust Output Current with little strength.
3. Introduced an advanced technique in coil assembly to have an excellent insulation performance and an improved durability.
4. Easy operation with Current Adjusting Handle that is specially designed and made.
Model
SAW-250
SAW-300
SAW-400
Rated Output Current A
250
300
400
Rated Input Voltage V
single-phase(1φ) 220/440
single-phase(1φ) 220/440
single-phase(1φ) 220/440
Unloading Voltage V
12
12
12
Dimension (mm)
370(W) * 580(L) * 640(H)
370(W) * 580(L) * 640(H)
370(W) * 580(L) * 640(H)